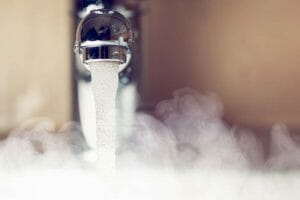 It's virtually impossible to go through the entire lifetime of a property without require the services of a plumber at some stage. Plumbing services can be very disruptive, but here at Breen Plumbing it's our aim to keep the disruption to your normal day-to-day activities down to a minimum. That's why, if you're looking for a plumber in Tunbridge Wells, Breen Plumbing is the correct choice to make.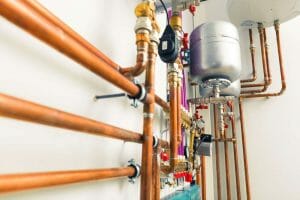 We're happy to take on work for both domestic and commercial customers, and to offer our services on a contract basis for companies seeking to tender. We've been supplying plumbing services for over fifteen years now, and have proven ourselves to be both professional and trustworthy.
We provide all manner of plumbing services. Have you noticed a damp patch on your wall and think it may be a leak? The contact us and we'll come and sort it out for you. Need a boiler servicing or the installation of a brand-new one? Then call us and we'll make the necessary arrangements.
We have a very dedicated team of true plumbing experts at your disposal. We really can help you with anything – maintenance tasks, complete installations, repairs and safety checks. If you name it and it involves plumbing, then the likelihood is we can do it. We don't shirk from the big jobs either – in fact we relish a challenge.
Amongst the plumbing services we can supply for you:
Boiler installation

Underfloor heating

Central heating systems – maintenance, repairs and servicing
Installation of:
Renewable energy systems

Air source heat pumps

Ground source heat pumps

Solar thermal

Unvented cylinders

Leak detection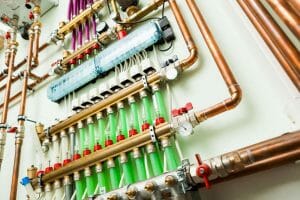 We can offer you complete plumbing installations
If you are looking to start a new home renovation, or to completely replace your existing plumbing system, then Breen Plumbing are up to the task. We have helped countless home owners with their restorations - replacing tired, old inefficient plumbing systems with cost-effective new ones that embrace all aspects of modern technology, materials and construction techniques. We can also offer to supply clean systems that use renewable energy sources.
The majority of work we are tasked with performing comes to us via word-of-mouth. We believe that's because we have spent time and effort in building up an extensive list of highly satisfied clients. Our customers are typically so impressed with the work that we have undertaken for them in Tunbridge Wells that they are quite happy to tell their friends, family and colleagues about our services when they hear that someone they know is looking for a reliable, locally-based plumber.
If you have need of a plumber in Tunbridge Wells then the solution is within your grasp – just pick up the phone, dial 01732 642 763, and speak to us here at Breen Plumbing. If you'd prefer, you can email us at .