Gas central heating is an affordable and convenient way of heating your home.
However, if you are not connected to a mains gas supply, perhaps because you live in a rural area, how can you take advantage of this versatile and popular heating option?
LPG Central Heating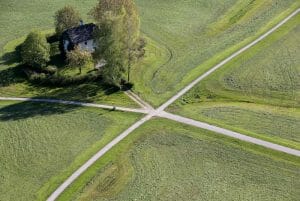 Liquid Petroleum Gas (LPG) powered central heating offers home owners all of the advantages of gas powered central heating without requiring a mains gas supply.
Supplies of LPG are stored in a tank that can be located out of sight adjacent to your property or even situated underground. This makes LPG an ideal solution regardless of the layout of your property.
Our tanks can be fitted with an integral monitoring system, informing your LPG supplier automatically when your supply of LPG falls below a certain level, ensuring that you need never run out of fuel.
Furthermore, LPG fuel systems that are serviced regularly by industry registered professionals, such as ourselves, will give many, many years of trouble free operation.
This means that LPG is a simple and affordable solution for households that cannot power their central heating from mains gas supplies. So, it is hardly surprising that LPG has become the preferred choice of fuel for many thousands of homes all over the country that are not connected to the mains gas supply.
Installing Liquid Petroleum Gas (LPG) powered heating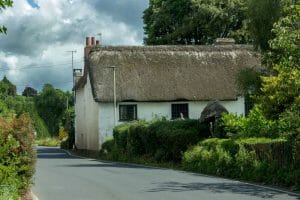 Since 1999, Breen Plumbing has steadily built up a strong reputation for providing our customers throughout Kent, and London, and the South of England with first class workmanship, high levels of customer satisfaction and affordable prices.
Of course, this sort of work is highly specialised and should only be undertaken by trained and qualified engineers. If you are looking for a company of qualified central heating engineers to install LPG powered central heating in your home we can help. With nearly 20 years' experience, you can be confident that we are able to deal with all aspects of the installation of LPG powered central heating systems.
From the moment you engage us you can be sure that you are in safe hands. Our level of customer care is, we believe, second to none. Our engineers are City and Guilds trained, experienced and are dedicated to providing you with the very best level of service possible. All of our engineers are Gas Safe registered (formerly CORGI registered) and our company is fully insured.
You can be confident that our qualified and experienced engineers will install your new LPG system quickly, efficiently and professionally. Furthermore, depending on the boiler you have already, we may be able to simply convert your existing boiler so that it can be run using LPG.
If you would like to know more about the benefits of installing Liquid Petroleum Gas (LPG) powered heating, then please feel free to get in touch with us here at Breen Plumbing in Sevenoaks. You can call us on 01732 642 763, or email us at