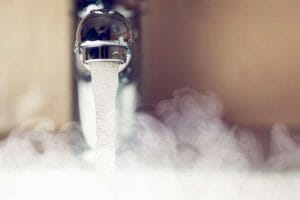 If you've ever experienced a major issue with your plumbing or heating, then you'll know just how disruptive it can be. You're suddenly living in a house with no heating and/or no hot water. When any issue arises, you're going to want to have it sorted out as soon as possible so normality can resume. If you're looking for a plumber in Sevenoaks, or anywhere in Greater London, Kent or Sussex, then Breen Plumbing are the right people for you.
No matter your issue, we can provide the solution – from a simple leak to a full boiler installation, we are the guys you need to be calling.
Our highly-trained professional team are at your disposal. We can help with everything – safety checks, maintenance issues, new installations and all manner of repairs. No matter the size of the task, we are up to it.
All our services are fully accredited, and we are certified to carry out all plumbing and heating services. This includes the full servicing of gas central heating systems, as well as design and installation, breakdown repair, boiler servicing and upgrading to energy-efficient controls.
Plumbing installations
Are you looking to start a new home renovation? Does your new home need a reliable, technologically-efficient plumbing system? Breen Plumbing can handle it for you.
The plumbing solutions we offer include:
Boiler Installations

Underfloor Heating

Central Heating Servicing and Repairs

Renewable Energy Solutions

Air Source Heat Pumps

Ground Source Heat Pumps

Solar Thermal

Unvented cylinders

Leak detection
To solve any plumbing needs, you can call on the expert services of Breen Plumbing. Call us at any time on 01732 642 763, or drop us a quick email us .