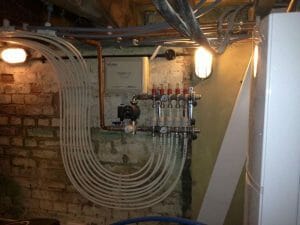 Breen Plumbing sprang into life in 1999, created by Leo Breen, an experienced plumber and Gas Safe engineer who grew up in Sevenoaks.
Since then, Breen Plumbing has built up a fantastic reputation throughout London, Kent and beyond. This has been done the old-fashioned way – quality workmanship, reliability and very competitive pricing. If you engage with the services of Breen Plumbing, then you can rest assured that you're in the hands of a company who place client care above everything else.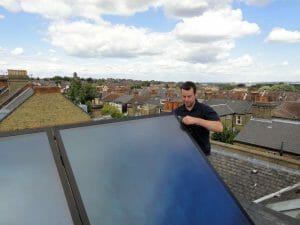 We always aim to do our best to get the job right, and to get the job right first time. We also aim to complete the work within the terms expressed on our original estimate, negating the need for additional expenditure from you or your company, or causing disruption if further work is required. This also means you can comfortably plan your own budgeting – which is important when it comes to managing your own projects.
From our experience we know what our clients want – a job done quickly and effectively with the absolute minimum of fuss. Take advantage of our services and that is exactly what you will receive.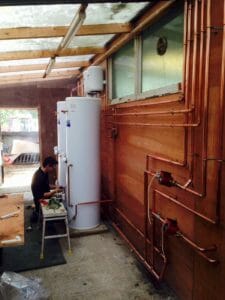 You will also want plumbers who know precisely what they are doing, and who are up to speed with all the latest technologies, working practices and legislation. All our engineers are required to keep up to date with their training, as that is our policy. Only via hiring the most effective plumbing and heating engineers can we be sure that we are providing you with the very best solutions to your heating and plumbing needs.
We enjoy the challenge of working on large projects such as new builds and redevelopments. We are fully up-to-date with contemporary concerns, such as the installation of renewable energy technologies and underfloor heating.
We also make sure that all estimates we provide are as accurate as they need to be, leading to a lack of unpleasant surprises down the line. If we do find issues that we think are likely to lead to additional costs, then we will be honest and upfront about them. That way we can ensure that if you experience plumbing issues in the future – unrelated or not – then we will be the company you are most likely to turn to.
All you need to do to receive your free, no-obligation quotation is to contact us. For that, or to speak about engaging with us as part of your plumbing team, call us up on 01732 642 763, or email us at .