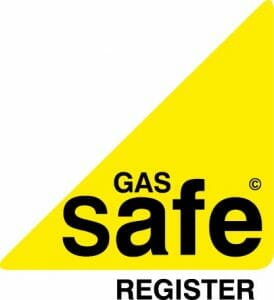 Breen Plumbing is a Gas Safe registered business. The services we offer include boiler installation and repair, the provision of Landlord's Gas Safety Certificates, plus boiler and gas fire servicing. Our service personnel are capable of installing all types of boilers, including Valliant and Worcester boilers. We make sure all our engineers are fully trained and are experts in their field – that way we can ensure that you save the maximum amount of energy and money.
Energy bills seem to be on a never-ending upwards spiral. When it comes to the installation of your boiler, it is of vital importance that you receive accurate advice. This will ensure that your system is running efficiently and – more importantly – safely. It is crucial that you get your gas appliances serviced on a regular basis, as that will keep you and your loved ones safe, as well as save you money.
At Breen Plumbing in Sevenoaks we offer power flushing services for your central heating that will help to keep your system running in perfect order. Power flushing removes the debris and sludge that accumulates over the years - debris and sludge that prevents your system from heating up properly, or may even cause a complete blockage. Power flushing will also help to prolong the life of your system.
Free advice on home heating issues
Breen Plumbing will offer you free advice on all aspects of home heating. This includes radiators, room thermostats and heating zone values. This will ensure your system is running at maximum efficiency.
We can also advise you on your eco-friendly options. We feel it is important that everyone takes their environmental responsibilities seriously.
All condensing boilers we install are high efficiency boilers. This helps to reduce harmful carbon emissions. We can replace traditional boilers – which usually have an energy-efficiency rating of around seventy percent – with high efficiency A-rated boilers. Such boilers have an efficiency rating of ninety percent and beyond.
A repair or a replacement?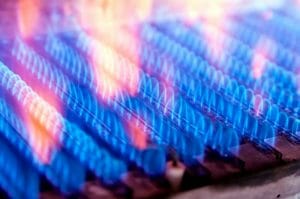 When you feel your entire system needs replacing, it is sometimes more cost-effective to have it repaired. If you are experiencing issues with your central heating system, then call Breen Plumbing in Sevenoaks. One of our experienced engineers will contact you to arrange an estimate. Following an assessment, we will provide a no-obligation quotation outlining everything that needs doing, and the associated costs.
For your extra peace of mind, all our work and the boilers we supply and installed are guaranteed. You will always receive the very best service standards from Breen Plumbing – that's a promise!
Some of our other services:
Heating problems
We would advise you to make sure your central heating system is inspected on an annual basis. It's also important that your home is fitted with a CO (Carbon Monoxide) detector. Any water leaks have the potential to cause substantial damage to your residence and need fixing as quickly as possible once they are detected. 
Power flushing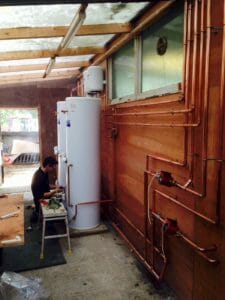 Over time, black sludge and other debris will build up in your central heating system. Such unwanted material will cause your system to run inefficiently and can even cause major issues such as pump failure. Your system will start to warm up extremely slowly, meaning you are wasting valuable energy, you may also notice that your radiators will start to develop cold spots
You can solve such issues with a procedure that is known as 'power flushing'. This procedure uses a chemical cleaning solution that is pumped throughout your system at high velocity. The solution will dissolve the sludge, and will also repair any corrosion that has occurred.
For long term protection, we can also add magnetic filters to protect working parts of your central heating system from sludge.
Landlord Gas Safety Certificates
If you let out a property, then you will know you need a Landlord Gas Safety Certificate to legally certify the safety of your tenants. You can leave it to us here at Breen Plumbing to inspect and test your gas appliances and installations and to perform any necessary maintenance that results.
Once we make certain that a gas appliance is safe to use, we will issue the necessary documentation. This will make sure that you are legally compliant, and that your tenants are kept safe and sound.
Work undertaken by Breen Plumbing includes:
Appliance installation, repair and servicing

Boiler fault-finding, installation, repairs and servicing

Central heating controls, installations, pumps and repairs

Gas testing, certification and repairs

Immersion heaters and thermostats

Radiator installation, leak repairs and noise reduction

Power flushing

Vented and unvented cylinders

Leak detection
Engaging with the services of Breen Plumbing in Sevenoaks is easy – just pick up the phone. Call us on 01732 642 763, or, if you prefer, email us at .